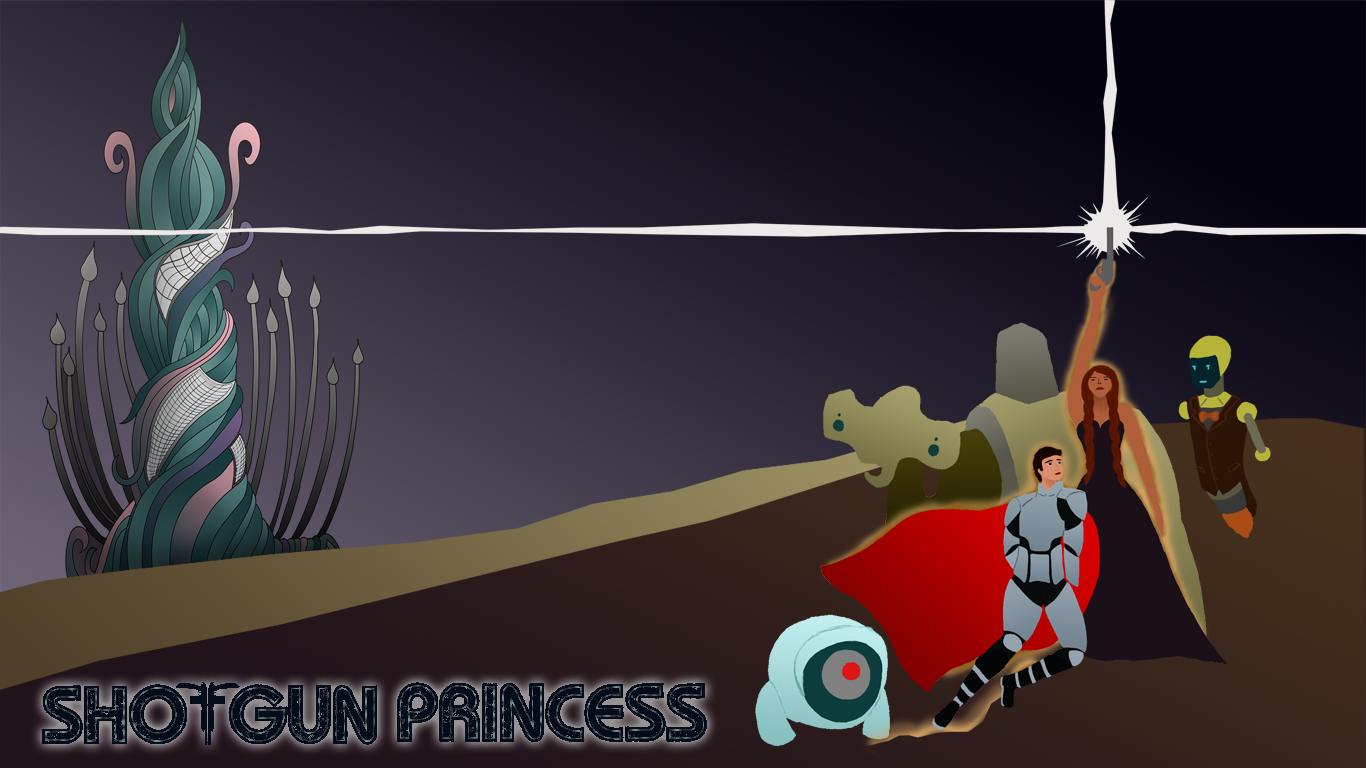 Shotgun Princess
A downloadable game for Windows and macOS
You're the Princess, Ada Lovelace, who lived her entire life secluded inside a tower. One day, a prince accepts the challenge of your father to come rescue you and whisk you away to a happily-ever after. Fed up with how you've been treated you decide to it's time to escape on your own with the "help" of your robot butler, Cedric.
Shotgun Princess is a student project designed as part of the University of Texas GAMMA Program in the 3D Game Capstone course.

Members of Fractal Outhaul:
Install instructions
For Windows, you will need WinRAR. With this tool and both .rar files selected, right-click and select "Extract to SP_Windows/"
For Mac, you will need WinZip or similar program. With this tool and the .rar file selected, right-click and select "Extract to SP_Mac/"
After the step that pertains to you, run the ShotgunPrincess application and enjoy.